ANSAR WOMEN'S COLLEGE
LITERARY AND CULTURAL FORUM
Introduction
The Literary club of Ansar Women's College conducts a plethora of mind blogging events for students with a wide range of activities. The club meets the communication events of students. The events include competitions, guest lectures, activities such as debate, creative writing, word games and play held round the year. The Literary activities of the Club enable the students to flourish in both verbal and non-verbal pattern of communications. Special attempt was made to improve their vocabulary through their reading skills. A few books were suggested for reading and students were asked to speak on the gist of the literary work. The Literary and Cultural Forum acts as a trendsetter unearthing gems of raw talents. The Forum is a platform for the emerging talents to have their skills and transform them into confidential youth.
Objectives
Literary and cultural forum aims to develop analytical and creative thinking skills.
It offers opportunities to appreciate different types of literature and increase their own literary skills.
The literary and cultural forum aims at not only refining the literary skills of the students but also developing in them logic and curiosity to know more and to instill in them a confidence to speak well.
It is a club made for people who love literature and want to share their experience reading and thoughts with others who have the same interest and talent.
COMMITTEE MEMBERS:
Staff Coordinator: Shaharban.A
Student Coordinator: AyshaNihitha
LITERARY AND CULTURAL FORUM (2020-2021)
LITERARY AND CULTURAL FORUM
QUIZ COMPETITION
On the occasion of Independence Day (August 15, 2020), Literary and cultural Forum conducted a quiz competition on the topic 'Freedom Struggles and its Leaders'. The quiz consisted of 15 MCQ's, which had to be completed within 10 minutes. Around 85 students participated, with an average score of 50%, Students who secured 1st, 2nd, 3rd respectively.
List of students who won,
1ST Prize shared by Sanva Asmi P & Shanaz Mohammed Ali
2nd prize: Afra Mohammed Ali PP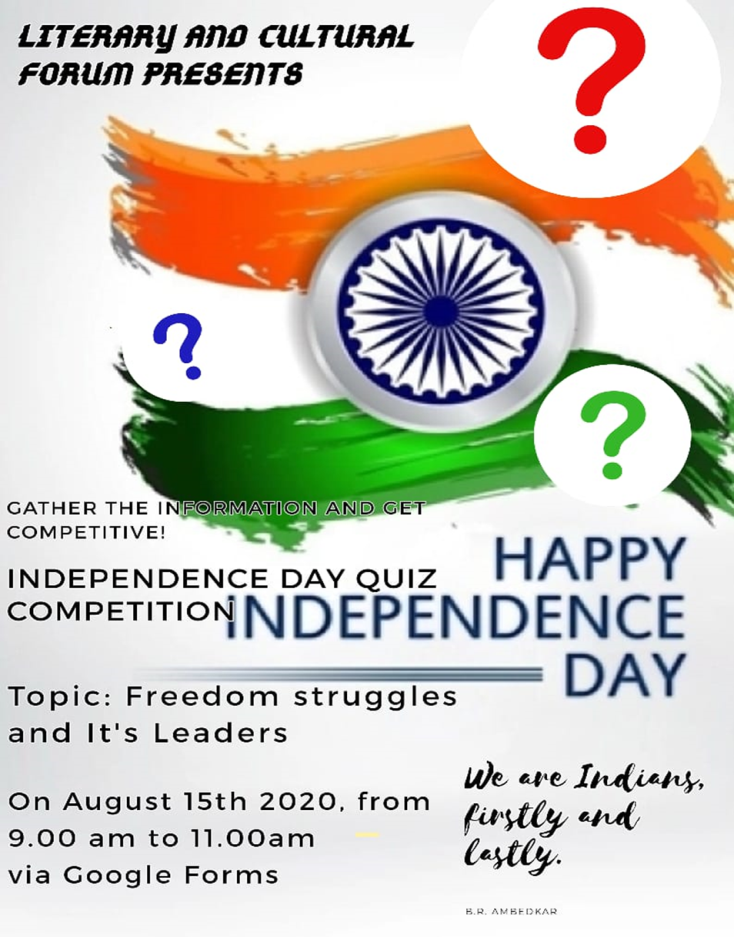 ESSAY WRITING COMPETITION
On the occasion of Quit India Movement day (August 9, 2020), Literary and cultural Forum conducted an Essay Writing competition on the topic Gandhi's ideology in contemporary India. The students were given one a week to write their essay, submitted through Google forms. Around eight students participated.
List of Students who won:
1 Fathima Sifa
2 Farhaa Abdul Nazar
3) AdilaKainikkara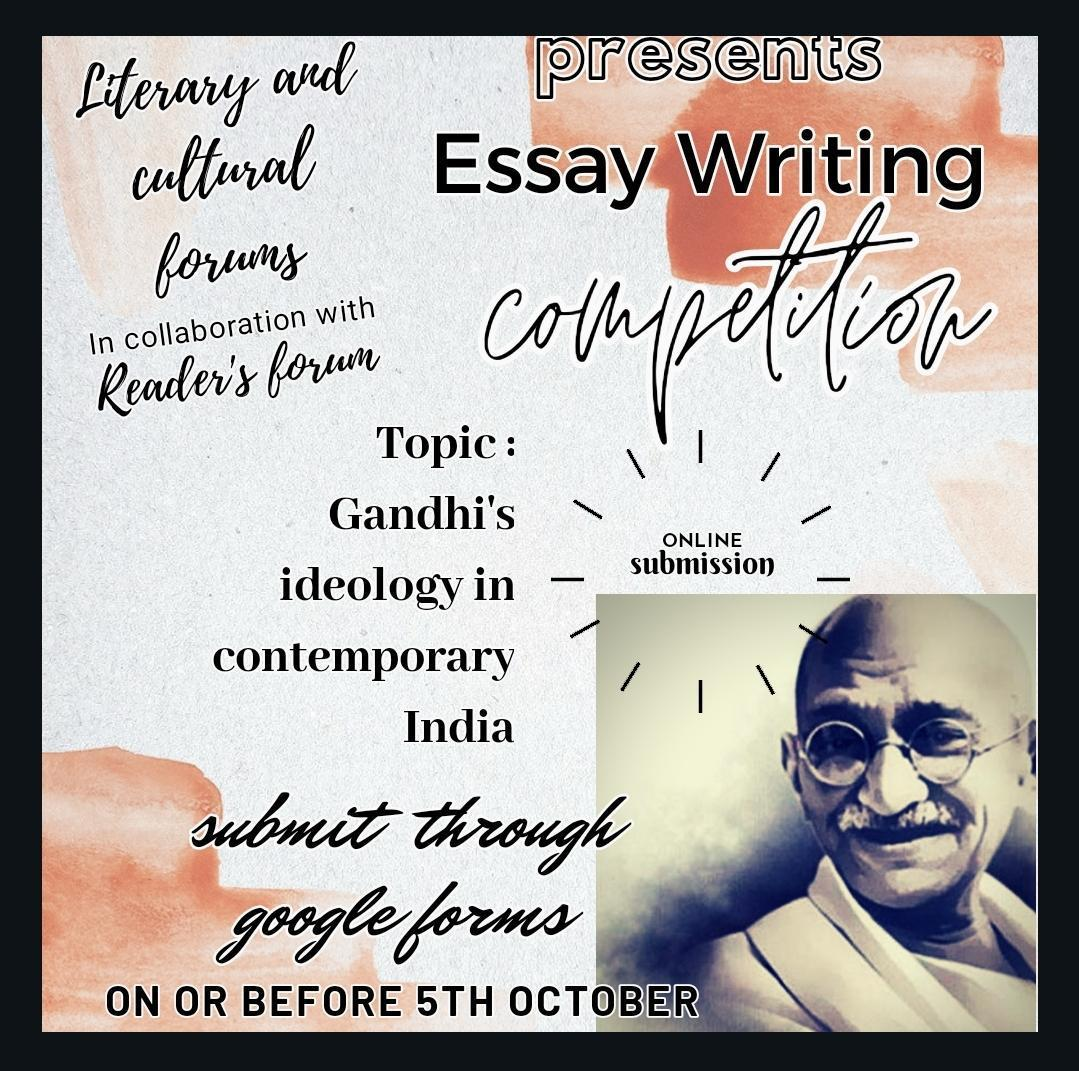 LITERARY AND CULTURAL FORUM 2021
SMRITHI 2021
Literary and cultural forum in collaboration with Library Council and Readers Forum conducted a commemoration ceremony "Smrithi 2021" on 3d February 2021.Eminent personalities like U.N QuaderAkkitamMahakavi and Sugathakumari were commemorated and it was inaugurated by Dr. C .PChithrabhanu. A book shelf was inaugurated at the College Library and popular books of the writers U.N Quader, Sukathakumari and AkkithamMahakavi were added to the Library.