ANSAR WOMEN'S COLLEGE
NSS UNIT: 137
The motto of NSS: "Not Me But You"
The NSS is part of our academic, social and personal life as it is the third dimension of education. It allows the students to actively contribute their services for the cause of the community and the nation, thus helping them develop their personality. As such, the NSS is the right platform, where the student- youth of the nation may get to involve with real-life social activities, and thereby become responsible citizens of India.
The objective of the NSS is "development of the personality of students through community service."
Aims & Objectives:
The broad objectives of the NSS are to:
(i) Understand the community in which the students work.
(ii) Understand themselves in relation to their community.
(iii) Develop among themselves a sense of social and civic responsibility.
(iv) Identify the needs and problems of the community and involve them in the solution of problems.
(v) Utilize their knowledge in finding practical solution to individual and community problems.
(vi) Develop competence required for collective existence and sharing ofresponsibilities.
(vii) Gain skills in mobilizing community participation.
(viii) Acquire leadership qualities and democratic attitude.
(ix) Develop capacity to meet emergencies and natural disasters.
(x) Practice national integration and social harmony.
THE NSS UNIT 137
In the academic year 2021-22,the NSS Conducted a series of activities with an aimof developing the capabilities of students and to instil in them clinic sense and Social responsibility. The NSS unit of AnsarWomen'sCollegeUnit 137 has strengthOf 100 volunteers.
In accordance to Haritholsavam2021 Green Clean Kerala Conducted a Competition for NSS Volunteers.
The NSS UNIT of Ansar Women's College Conducted a webinar In accordance with World Environment Day On Zoom meet.
As a part of Child labour day the NSS UNIT 137 of Ansar Women's College conducted pencil drawing competition.
NSS volunteers conducted anaemia campaign through google meet.Many students took part in the campaign.
The blood donation camp was conducted by NSS volunteers where they motivated and gave awarenessto people. Many of them donated blood.

on account of international yoga day of the volunteers practised yoga.

Independence Day Celebration was conducted at the college. The program was celebrated by NSS volunteers and teachers.

Nutrition Day program was conducted through google meet. NSS volunteers and other students were involved in the meeting.

On account of NSS day celebration, volunteers conducted webinar through Google meet on the topic"pennidangal".
On the occasion of seedling day, NSS volunteers of Ansar Women's College planted different varieties of seeds.
NSS volunteers conducted webinar on the topic" GERIATRIC CARE" through Google meet on account of International day of older persons.
As a part of Gandhi Jayanthi, NSS unit 137 of Ansar Women's College conducted poster making competition.
As a part of World Postal Day, NSS unit volunteers of Ansar Women's College sent letters to their friends and relatives.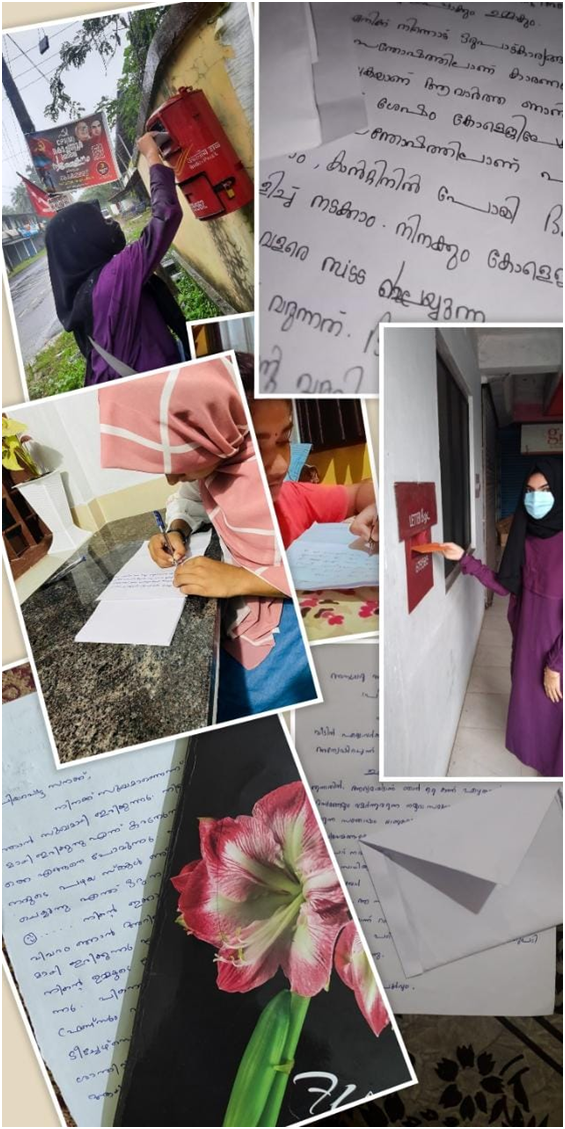 As a part of girl child day, NSS volunteers of Ansar Women's College had taken an oath against dowry and being a part of it as we promised not to take and not to give dowry.